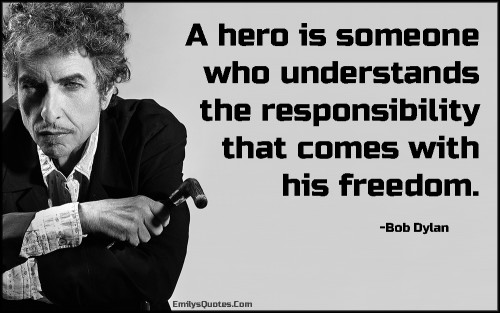 This week's The Gowrie News reported the winners of the 26th annual Fort Dodge Noon Sertoma "What Does Freedom Mean to Me?" essay contest. My family has been in a tizzy; we couldn't be more delighted. The first prize was awarded to Jaiden Ackerson, our eighth-grade granddaughter. Dianna and her daughter, Erin Ackerson, were able to attend the presentation luncheon today (March 7).
This week, Jaiden is being recognized as a winner and a hero and has been modestly enjoying her recognition.
Instead of starting with a dictionary definition of "freedom," Jaiden led off by quoting Bob Dylan: "A hero is someone who understands the responsibility that comes with his freedom." She went on to say:
"…freedom means living in a country where democracy matters, being able to have all races and religions peacefully live and work together, and being able to make personal choices while speaking my mind.
"However, freedom does not give me the license to do anything I want, whenever I want. With freedom comes responsibility. Freedom allows me to make choices in my life, and those very choices come with consequences. These consequences may affect my life as well as the lives of others. When the consequences of my choices become negative, I may lose some of my freedoms…
"Freedom is a privilege we must honor. Freedom allows all citizens to have the right to pursue an education of their choice, to work hard, and to succeed in their communities and their lives. We, as free people, also have a responsibility to protect our communities and the people who live there. This freedom spreads beyond me and my community. This freedom is so important to me that I must preserve it for future generations. The greatest display of appreciation for my freedom is to become the best individual I can be."
You don't have to fight a war or win a contest to be a hero. Our communities are filled with everyday heroes who simply accept their responsibilities and go about their lives taking care of what needs to be done. Some, seeing a need and having the capacity, extend themselves further and voluntarily accept additional responsibilities. Jaiden sees her mother not only managing her family, but as a nurse, also faithfully and lovingly caring for the weak and aged. Jaiden's grandmother went to college as an adult, became a teacher and served children in Fort Dodge and elsewhere for two decades.
It does not fall to everyone to be recognized for performing great dramatic acts. But our freedoms do allow us to make personal choices. We choose what responsibilities we care to undertake, and voluntarily contribute to the welfare of our families, communities, and our common good. As an example, I want to thank the nice neighbor who that took the time to coax my dog when it ran off, call the vet for my phone number, and then let me know where to find her. It was a pure act of neighborly care and civic responsibility.
Actually, taking on responsibility for something outside of ourselves is a choice to give up some personal liberties. Think of all the people who have given up time, attention and resources so that your life can be better. Parents sacrifice for their children. Volunteers sacrifice for their communities. Public servants should not be considered "takers" who are dragging down our economy. Instead, teachers, first responders, and even IRS auditors and EPA administrators serve our needs for learning, protection, fairness, and public safety. The have chosen to exercise their freedom to take responsibility for the good of others. They are our heroes and we should respect and honor them as such.